To prevent virus infection via the Internet, patch your system visiting the Windows Update site regularly to scan for known critical flaws and install any patches marked as critical. Do not open the attachments of messages with a suspicious or unexpected subject. If you want to open them, first save them to your hard disk and scan them with an updated antivirus program. However, if you are not sure, avoid opening executable attachments via email and avoid using filesharing networks.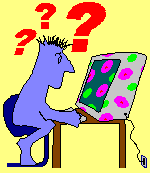 Delete any chain e-mails or unwanted messages. Do not forward them or reply to their senders. This kind of messages is considered spam, because it is undesired and unsolicited and it overloads the Internet traffic.
At the end, be very careful when downloading files from the Internet. Check their source every time and make sure that an antivirus program already verified the files on the download site. If you are not sure about this, copy that file on your hard disk or on a floppy disk and recheck it using your own antivirus.

LATEST VIRUS THREATS




Trojan.Mitglieder.L (June 7, 2004)

Backdoor.Ducy (June 6, 2004)

Trojan.Startpage.E (June 6, 2004)

VBS.Pub (June 5, 2004)

W32.Joot.A@mm (June 4, 2004)

W32.Gaobot.AOL (June 4, 2004)

W32.Donk.R (June 3, 2004)

W32.Shoes@mm (June 1, 2004)

W32.Korgo.E (May 31, 2004)

W32.Korgo.C (May 25, 2004)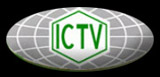 The Universal Virus Database
International Committee on Taxonomy of Viruses
---
TROJAN REGISTER CLEANER (file.txt)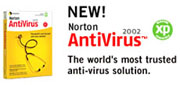 ANTIVIRUS ON LINE <!IMG SRC="virus2.jpg">
MCAFEE.COM


<!IMG SRC="virus3.jpg">FREE ANTIVIRUS SOFTWARE


Copyright © 1999-2008 G.L.Pesce - All Rights Reserved. Text and images on this website may not be
redistributed or put as part of any collection (image archives, CDs etc) without prior written permission.